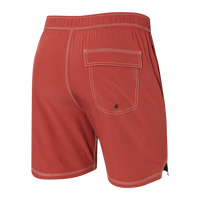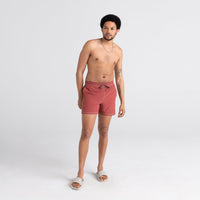 SAXX
SAXX - Oh Buoy 2N1 Volley " 5" - Desert Red
/ HOW IT FITSThese 2N1 swim shorts combine a Slim Fit liner over a fixed-waist shell. The integrated liner is form-fitting through the butt and thighs.
/ MADE FORBeach bash and beyond. Featuring an ultra-light mesh liner and the BallPark Pouch™, Oh Buoy is primed for your next pool party. If you're feeling nauti, double down with this 2-pack.
/ BUILT IN TECHBallPark Pouch™, Three-D Fit™, Flat Out Seams™, front hand pockets.